---
I chose Angela for the "I am Strong" campaign because she has made soul searching, challenging, and costly choices. These helped her enjoy life and really meet needs - going back to school after having a good career that made her unhappy, make a choice she never imaged for her son, and deciding to overcome fears and pursue dreams.
"Two weeks before my High School graduation, my grandma passed away. My family told me, she held on as long as possible because she wanted to be there for me.

She was my sweetest, kindest, best friend. One of my favorite memories is making crafts with her. We even made a lap quilt together with my mom when I was fifteen. And coming full circle I just started quilting on my own.
It was really special that I was able to have my son on her birthday. And I know she is still a part of my life. She taught me strength, love and compassion for others."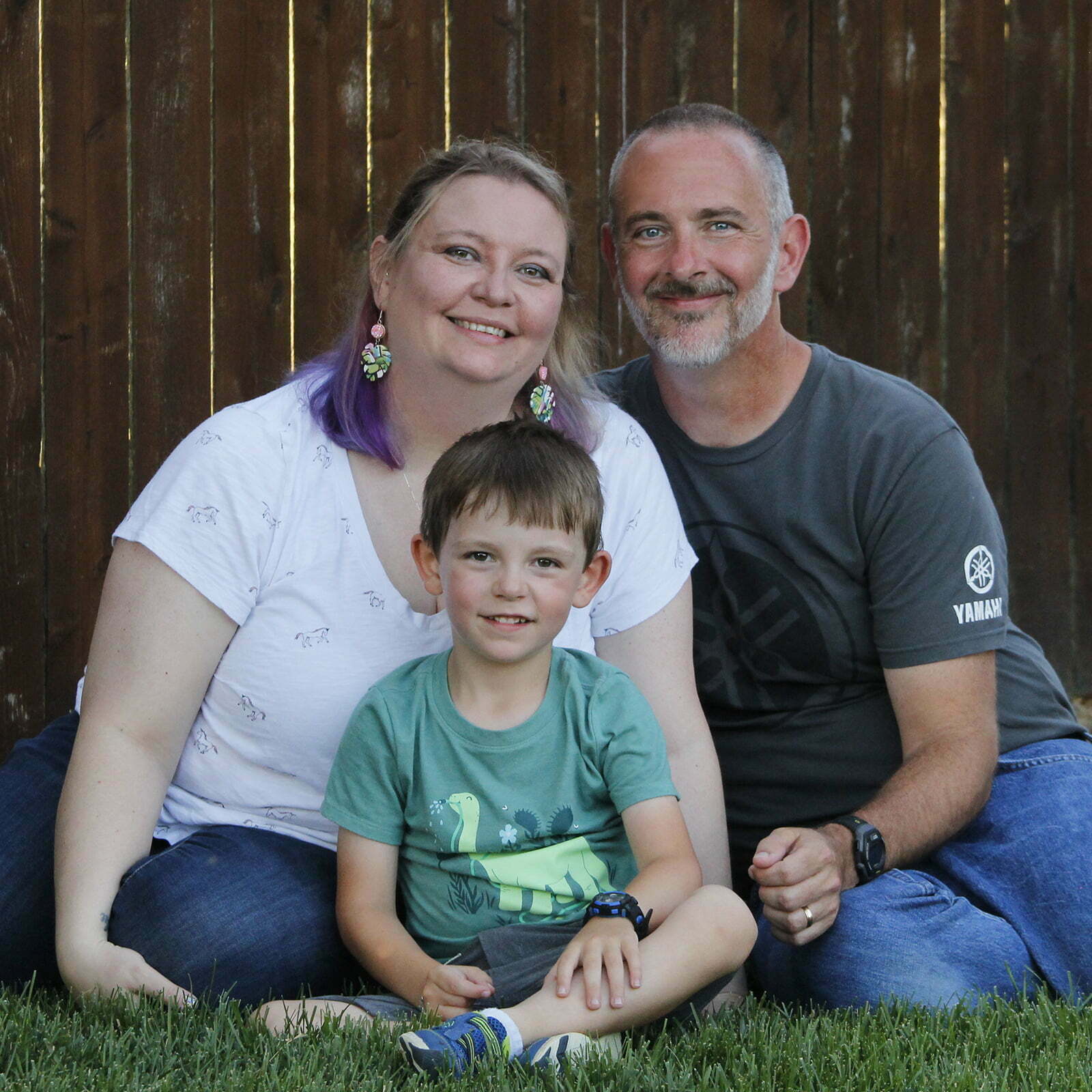 To take care of my son best, I began to take care of myself
"After I had my son, I couldn't physically breastfeed him. It was heartbreaking since I was told that breastfeeding was the best for him. I was rundown and lost 20 lbs. I felt like a failure even though I was doing my best. I was depressed. My OB talked with me and asked if I was happy. She told me that giving my baby formula wouldn't hurt him. I trusted her."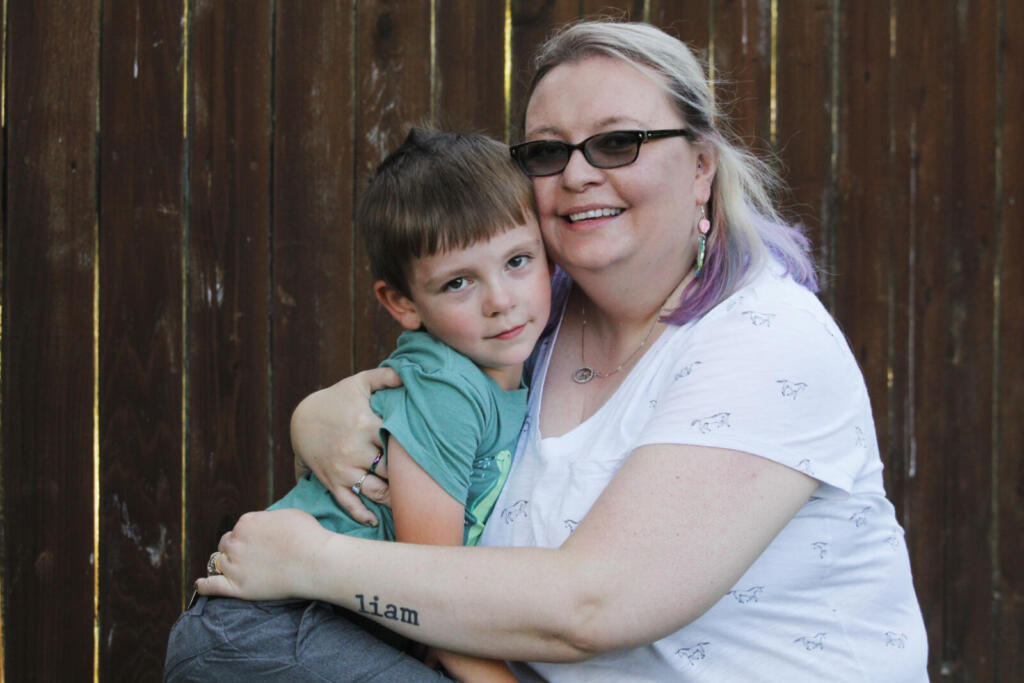 Never give up on your dreams
"To take care of my son best, I began to take care of myself. I had to stop breastfeeding. I realized that by giving him formula, he was getting fed and loved. I finally had energy to devote to him and to make sure his needs were met. It was a very hard choice."
It's hard to overcome long held beliefs and make choices that are different than we ever thought we would make. I want to honor Angela. She is so strong to pivot and make a choice that was best for her situation. I hope her story encourages you to look at your situation from another angle and see other possibilities that will benefit you and others.
From IT to Medicine
I asked Angela what other choices she had to make that took a lot of strength.
"I started seeing it was important to invest in myself when I went back to school. I already had a career in IT and I was good at it, but I wasn't happy. I decided to pursue medicine since I always was interested in it. I had seen the value of it first hand because I had a three year mental health break. I had to pivot.
If you are unhappy and worn out, those are huge signals saying you need to make a change!

We are not victims of our circumstances. Women sometimes believe enduring through suffering reveals our strength. True strength is changing our situation, not enduring it. We don't have to live a life that is draining us. Freedom comes when we make healthy choices.

Please don't pretend you are ok, if you aren't. It just means you need to find solutions and make changes. Often you need others to help you figure this out. I love that Angela was honest with her OB and got the help she needed.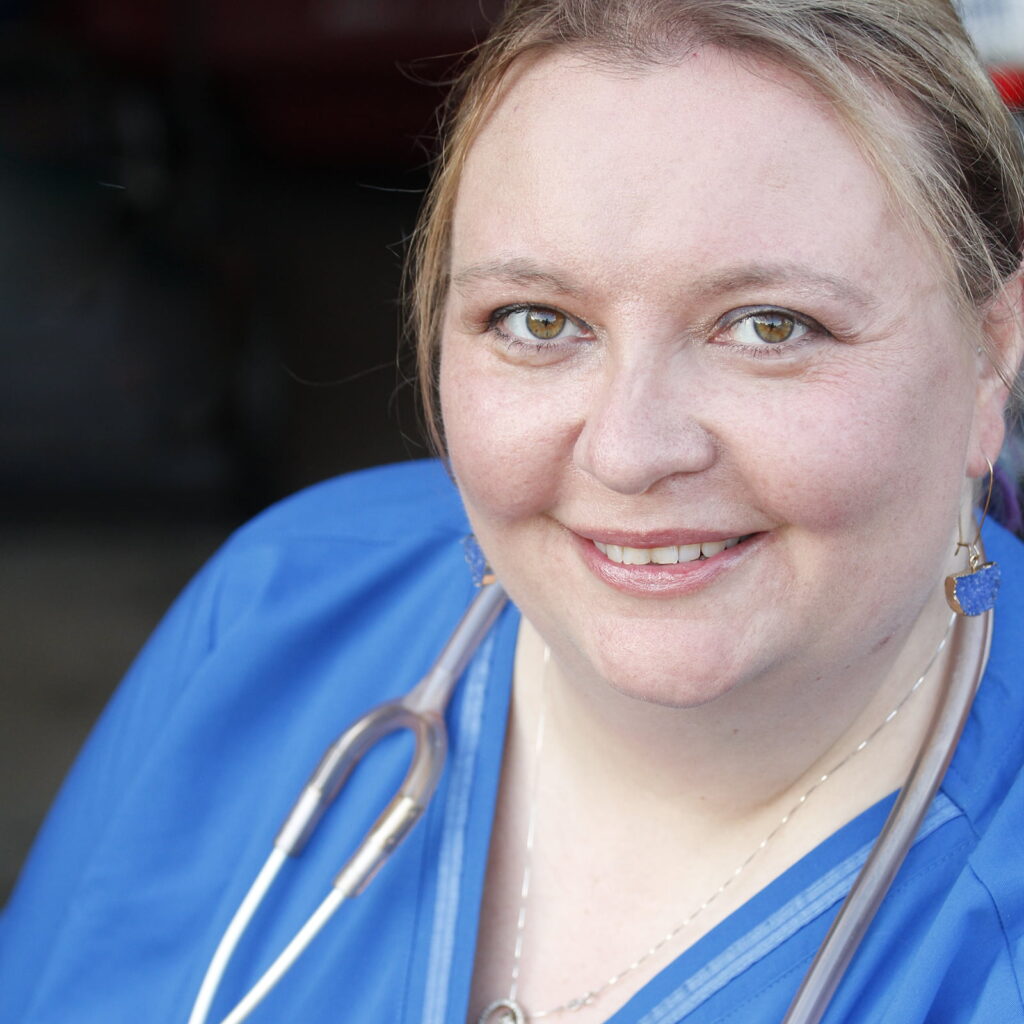 Now, I have a career I love as a Medical Assistant in Medicine. Even though the hours are long, I love that I get to help people. Never give up on your dreams. You may take a winding road to get there but it will be worth it. Don't be afraid to ask for help along the way."
I know personally, choosing a career I love has been a huge challenge that is worth every obstacle. I wondered if there were other challenges Angela overcame. She told me about two more and I am pretty impressed that she didn't let anything stop her, not even injuries or fear!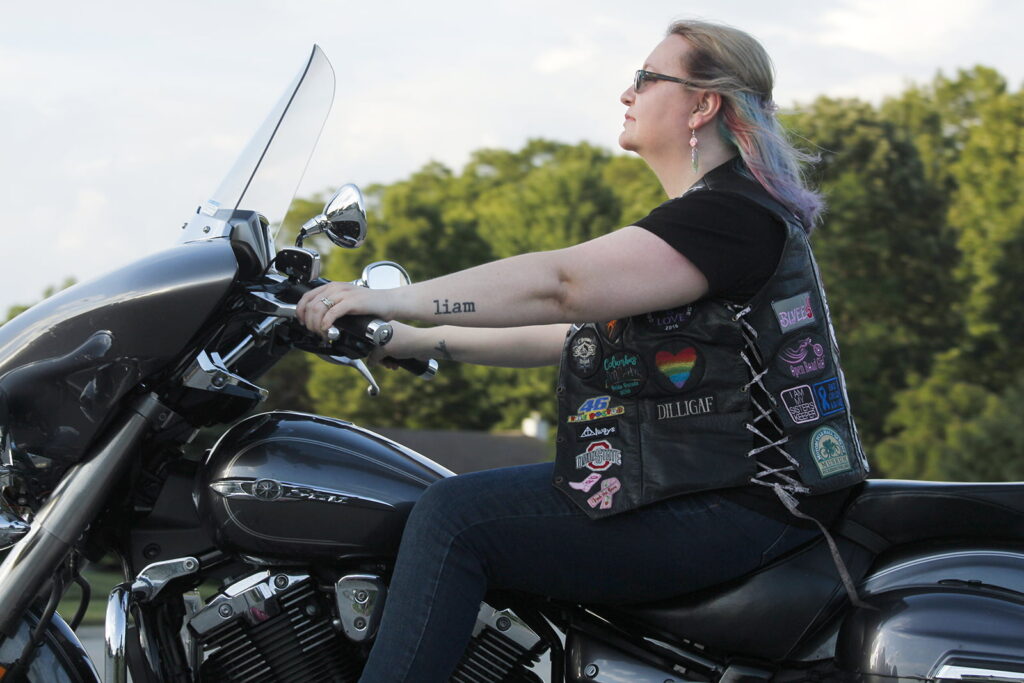 "I also started to pursue my interests even when they were challenging. Seven years ago, I finally got a motorcycle. My ankle got caught in a tire and I fell over. My bike fell on me and even while wearing a helmet, I got a concussion when my head landed on a rock. I had a broken rib and sprained ankle. I didn't let that deter me though. And I still love riding. Now, I'm part of a community that rides together and supports each other.
I was always afraid of guns. So I decided to take a CCW class. I saw it as a challenge and conquered my fears. It turns out I'm a crackshot! And I still don't own a gun."
It was a delight to come to Angela's home for her photography session. I got to meet her husband and son while they played in the backyard. We chose to meet near sunset so I could get beautiful scenic photographs of her riding her motorcycle.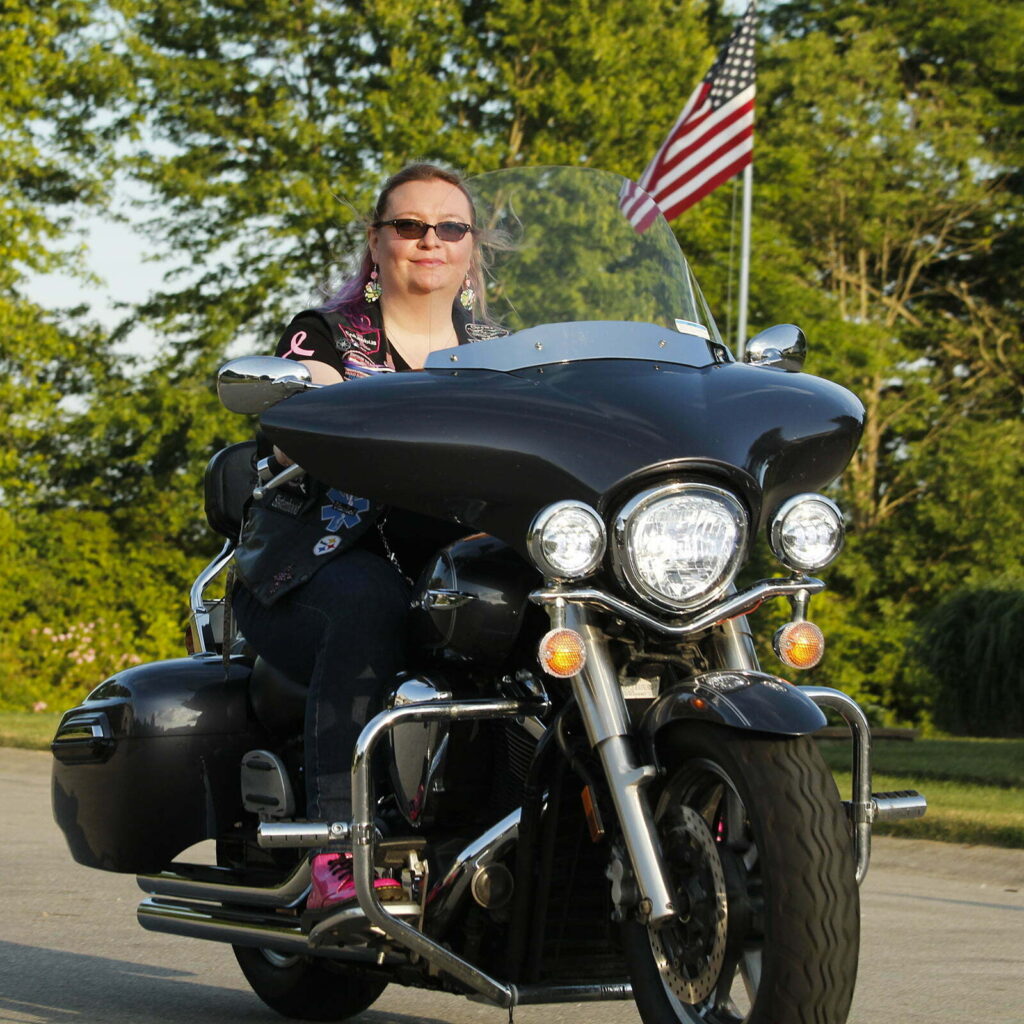 One of my favorite parts of photography is providing a tangible product. Angela chose to get one of my Folio Cases.
It is a box from Italy that is created to preserve her prints. Each print comes in a beautiful strong mat that fits inside the case.
She can look at these photographs anytime she wants or easily slip the matted print into a frame.
The durable case ensures that she will be able to pass them onto her son.
My favorite part is that she created an heirloom that her son be able to receive. He will see images of his mom and dad playing with him. He will also see how beautiful and strong she really has been!